The Temple at Sacred Haven Presents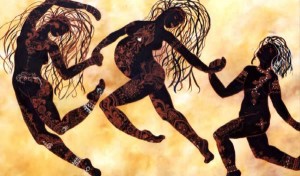 SENSUALITY: From a Woman's Perspective
Introduction  to the Sensual Mysteries of the Triple Goddess
at Sacred Haven, Kissimmee, Florida

DATES TBD
or
DATES TBD

Gather at 11 am – 6 pm
Potluck lunch at 12:30 pm (bring your favorite healthy dish)
Cost $50 per person
(limited to 12 women per event)
Facilitated by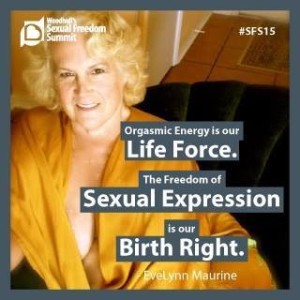 Bishop EveLynn Maurine
Love Elder, Erotic Educator, Sensual Sage, Shamanic Priestess, Metaphysical Life Coach
founder of The Temple at Sacred Haven, a Sanctuary for the Senses and The Awakening Body
who will share
A Provocative and exclusive experience for Women
"The I AM GODDESS self-awareness integrates the domains of the Maiden, Mother, and Crone. The value of integrating the three expressions of the Goddess within your being, is to create the ability and the wisdom to express your sexuality more fully."
by Linda Savage, Ph.D., author of Reclaiming Goddess Sexuality
Invitation from EveLynn:
Sweet Women of the World,
My dear friend, Sexologist Dr. Linda Savage, another Sensual Sage, inspired me to select the Triple Goddess archetype as the basis for a series of Sensual Retreats for Women. Graciously, she gave me permission to use her beautiful and concise description of each of these archetypes, which integrate the wholeness within that each of us.
As women, we can and must embrace each of these three aspects of Divine Feminine to fully and beautifully step into our authentic selves. While the general focus of this series will be around our sexual and sensual selves; it is imperative that each of us also understand that without fully stepping into our authentic selves, we cannot attain the full richness of what it truly means to be a woman.
This particular event is an introduction to the entire series which will then expand to gatherings which will address each of the Maiden, Mother, Crone archetypes.  All will include sharing, sisterhood, dance, tears, laughter and of course CHOCOLATE. It will be REAL!
Some of what we will discuss, experience, and change our minds about:
• What we have been taught about who we are as women vs who we really are as women
• Understanding the dynamics – body, mind, spirit – of our Sacred Sensual Self
• Our Sexual Energy is AGELESS
• Our Sexual Energy is not a physical aspect of self
• Genital Geography 101 for ourselves and our partners
• How to assume responsibility for your own Divine Sexual Energy
• Our Sexual Energy is your Life Force
• Our Sexual Energy is your Fountain of Youth
Won't you join us for this celebration of the Divine Feminine in each of us?
Love and light
EveLynn
The Temple At Sacred Haven
Kissimmee, Florida
407.507.6160
Bishopevelynn@gmail.com
www.sacred-haven.org
To reserve your space or request additional information, please Contact Sacred Haven