Sensuality: A Woman's Perspectives
A Weekend Retreat of Self Discovery
with EveLynn
ASPECTS OF THE TRIPLE GODDESS:Â  MAIDEN TO MOTHER
(for Women 25 to 45 – Single or Polyamorous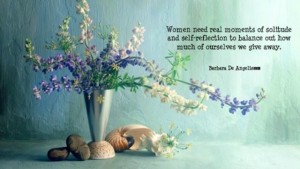 Dates and Location to be Announced
Price per person is at present writing an estmate
Limited to 10 attendees
(attendees must commit to attending the entire workshop; no exceptions)
 MORE ABOUT THE INTENTION OF THIS EVENT

The participants of this event will be single and interested in lifestyles and relationships that are not monogamous.  How the traditional  relationship between the archetypes of Maiden and her transformation into Mother can be expressed thru a woman who desires to remain unattached in the traditional relationship role will be the focus of this group.   Participants will be selected based on what they wish to learn as well as what they have to share within the group.  Content of the workshop will be carefully selected to address the curiosities and challenges that occur within each of these archetypal expressions and how they emerge in day to day living and loving.
PRICE PER PERSON INCLUDES LODGING AND MOST FOOD
3-night/4-day package – $ 495 per person includes three nights lodging and most food
4-night/4 day-package – $525 per person includes four-nights lodging and Monday Breakfast with EveLynn
Begins at 3 pm on Thursday afternoon and ends at 7 pm on Sunday evening
Lodging will be provided in a lovely 4-bedroom fully furnished and equipped home a few steps away from Sacred Haven with it own pool and common areas.
All accommodations are double occupancy with two shared bathrooms
Included meals will be planned, purchased, prepared and served communally.
The cost of MOST meals, with the exception of special diet items, will be included in the workshop fee.
Each participant will be responsible for purchasing ingredients and preparing one communal entree for either the Friday or Saturday evening meal.
MORE ABOUT THE VENUE
Sacred Haven, a Sanctuary for the Senses, is also the home of EveLynn Maurine, facilitator for this retreat. The environment for this event will be one of warmth and acceptance. The energies will be loving, respectful and benevolent. We will have fun and we will learn much – about self and each other. The experience will be powerful and plentiful.
During this extended weekend retreat, you will meet other women on a path of spiritual awareness, who share a similar quest for more fulfilling sensual encounters and a desire to build the bridge between Sex and Spirit. The intention is to meet each participant with non-judgmental acceptance. The intention is not to change her perspective and core belief criteria; but rather to give her permission and encouragement to expand and incorporate her own divine feminine essence as an integral and important part of her core belief criteria.
We will have many guided discussions on various topics of concerning women's sexuality. The intent of discussion is to remove the taboos and enlighten each of us as to how our bodies are really designed to merge with our spirits in all that we do and all that we are. There are no right or wrong answers to the many questions we have; but maybe if we learn to share our thoughts and experiences with one another we can free ourselves to create a spiritual and sensual connection that is right for each of us.
In a non-threatening, non-sexual environment, you will receive valuable teachings that include experiential information about your physical body and how it interacts with your energetic self. You will develop a new-found respect for the sacredness of your sensual-self. Best of all, you will meet new friends and have a great time.
This introductory gathering does not obligate you to continue with subsequent gatherings and workshops at Sacred Haven. However, it will be a huge step toward making some incredible and wonderful changes in your life! It is hoped that you will continue to incorporate Sacred Haven events as part of an ongoing quest to discover and discuss sacred sexuality philosophies and techniques and how to apply them responsibly and respectfully within a spiritual framework.
Come with an open mind and a caring heart. I look forward to welcoming you to Sacred Haven.
TENTATIVE SCHEDULE: (Subject to periodic Tweaking! )
Thursday
· 3 pm – 5 pm – Registration, Organizational details and shopping
· 5 pm – 7 pm – Dinner Preparation and Meet and Greet Meal
· 7 pm – 10 pm – Creating a Sacred Space: Introductions, Intentions, Boundaries and Sisterhood
· 10 pm – Free time to talk, sleep meditate, watch movies, swim, dance, walk, play with the puppies.
Friday
· 7 am – 9 am – Breakfast Preparation and Sisterhood meal
· 9 am – 10 am – Meditation and check in circle
· 10 am – 11:30 am – Morning Session
· 11:30 am – 1 pm – Lunch Preparation and Sisterhood meal
· 1 pm – 5 pm – Afternoon Session
· 5 pm 7 pm – Dinner Preparation and Sunset meal
· 7 pm – 10 pm – Evening Session
Saturday
· 7 am – 9 am Breakfast Preparation and Sisterhood Meal
· 9 am – 10 am – Meditation and check in circle
· 10 am – 11:30 am – The Power of Touch and Erotic Energy
· 11:30 am – 1 pm – Lunch Preparation and Silent meal
· 1 pm – 5 pm – Discovering the Healer within
· 5 pm – 7 pm – Dinner Preparation and Fellowship meal
· 7 pm – 10 pm – Celebration and Party
Sunday 
· 7 am – 9 am Breakfast Preparation and Sisterhood Meal
· 9 am – 10 am – Meditation and check in circle
· 10 am – 11:30 am – Pack up and pick up and potluck planning
· 11:30 am – 1 pm – Leftovers Lunch and clean up
· 1 pm – 5 pm – Experiencing the Healer within
· 5 pm – 6:30 pm – Leftovers Potluck and clean up
· 6:30 – 7 pm – Closing Circle for 3 night/4 day stay
Monday – included for those who stay over on Sunday
· 9 am – Bountiful Breakfast with EveLynn at Sacred Haven
· 10:30 am – 11 am – Vacate lodging space
· 11 am – 5 ish – Hang out at Sacred Haven and Sun and Swim or go explore
DIRECTIONS TO THE WORKSHOP
You will receive detailed instructions upon receipt of your registration information. In a nutshell, Sacred Haven is located North and West of Interstate 4 between Orlando and Tampa, Florida. It is about 40 minutes from Orlando International Airport. The phone number is (407) 962 5371Â  You may also use the contact link to send me an e-mail.
WHAT TO BRING
Comfortable, casual and loose fitting clothing is the dress code. If you have a special item you would like to place on the altar, please bring it. Or perhaps a favorite incense or CD you would like to share.
A notebook and pen to record your experience and take notes will be helpful. A more complete list will be sent as the planning evolves.
PRE-SCREENING, REGISTRATION AND FINANCES:
Once you have selected the event you would like to attend,  please complete the registration questionnaire that is linked below and submit it to me.  Once I have received your information, I will review it, contact you with any questions I have as well as payment instructions.  Sacred Haven will invoice you with options for paying by check, debit card, or credit card.
_____________________________________________________________________________________________________________________________________
PRE-SCREENING REGISTRATION QUESTIONNAIRE FOR
Sensuality: A Woman's Perspective
A Weekend Retreat of Self Discovery
ASPECTS OF THE TRIPLE GODDESS:Â  MAIDEN TO MOTHER
(for Women 25 to 45 – Single or Polyamorous
THIS QUESTIONNAIRE IS BEING REVISEDÂ 
If you would like to attend this Sacred Haven Event, please complete send me an email introducing yourself and a bit about your situation.  Professional Caregivers as well as Personal Intimate Partners are welcome to attend.  Please rest assured that all information will be confidential.  I will follow up with a phone call or email for additional information.  Please indicate which way you wish for me to connect with you .  Also please feel free to call me at 407 962 5371 if you have questions or wish to discuss your situation with me on the phone.