Coming Soon – To Central Wisconsin
THE POWER OF EROTIC TOUCH
and
SOULFUL COMMUNICATION
A Romantic Weekend Retreat with EveLynn
for Couples and Partnered Pairs
A Celebration of Love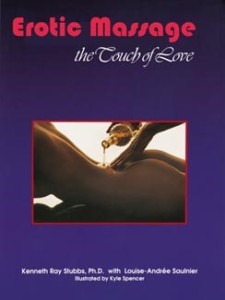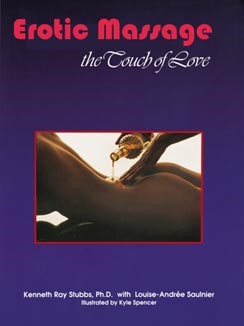 Based on the wisdom and knowledge of Kenneth Ray Stubbs, PhD
"In a non-threatening, non-sexual environment, you will receive valuable teachings that include experiential information about your physical body and how it interacts with your energetic self. You will develop a new-found respect for the sacredness of your sensual-self."
Friday afternoon – Sunday afternoon – Dates to be determined

Limited to 20 participants
Singles, Couples and Genders are welcome
WEEKEND PACKAGE PRICE
$450 per couple or partnered pair
($200 deposit will reserve your space with final payment by  TBD) or
$350 per couple or partnered pair  if paid in full by TBD
PACKAGE PRICE INCLUDES:
Saturday and Sunday light lunch buffet of a healthy nature*
a variety of munchies available throughout the day
Introduction to Sensual Foods – playful and magical
Coffee, Tea and Filtered Water
*Please note that if you have special diet requirements, please let us know or plan to bring your own food requirements.
LODGING INFORMATION
If you are traveling for this event and require lodging, please contact EveLynn for information.
***SPECIAL INVITATION***
Not sure if this is for you??
Come for the Friday Meet and Greet Potluck Gathering for $25 per person!
If you decide you want to continue, and there is space available for the rest of the weekend, your fee will be applied to total price of the retreat weekend.
More about EveLynn Maurine,
Erotic Educator, Intimacy and Life Coach and Sensual Sage
The majority of EveLynn's "knowingness" comes from her heart and her own life experiences. At 72 years of age, she identifies as a Love Elder. The knowledge part of who she is can be attributed to an eclectic collection of teachers and philosophies that happened onto her life. Included among them are: Ina Laughing Winds and the Quodoshka teachings; Raphael and Kutira of Oceanic Tantra; Kenneth Ray Stubbs and the Path of the Sexual Shaman Seminars; Anyaa McAndrew and the Shamanic Priestess and Magdalene Processes; and Margo Anand through her classic and ageless books and videos about Sacred Sensuality, to name a few.
In 2003, EveLynn completed the Inaugural Certification program offered by the Institute of Advanced Studies for Human Sexuality in Sexological Bodywork. This certification program, developed and taught by Dr. Joseph Kramer, is the first of its kind to be recognized in California as a valid therapeutic model. This work is the corner stone of her outreach to those with perceived disabilities and challenges effecting sensual expression and intimacy. EveLynn has also completed her Masters in Metaphysics and is completing a PhD in Holistic Life Coaching.
EveLynn also is also an ordained Bishop in the Madonna Ministry. The Temple at Sacred Haven, is her spiritual sanctuary and home located in the Central Wisconsin area. She facilitates and mentors in all manner of topics concerning deep spirituality, particularly as it relates to the Sensual Self.
WHAT TO EXPECT
During this extended weekend retreat, you will meet others on a path of spiritual awareness, others who share a similar desire to build the bridge between Sex and Spirit. Be they single or partnered, the focus will be on expanding individual awareness so that it may be shared with a significant other. Participants at this event include singles, couples and partnered pairs who are or intend to be in relationship.
The content will specifically address and enhance the intimacy of committed relationship. If you attend as a single you will receive the same amount of warmth and inclusion as partnered attendees. Â It will be romantic, refreshing and very loving, requiring respect and consideration for all.
The intention is to meet each participant with non-judgmental acceptance, not to change any participant's perspective and core belief criteria. The outcome will be permission and encouragement to expand and incorporate one's own divine feminine and masculine essences as an integral and important part of one's core belief criteria.
EveLynn will facilitate guided interactive discussions on various topics of concerning sexuality, spirituality and relationship. The intent of discussion is to examine taboos as well as enlighten each of us as to how our bodies are really designed to merge with our spirits in all that we do and all that we are.
In a sacred, warm, non-sexual (but very sensual) environment participants will learn to incorporate Touch, Smell, Sight, Sound, Silence, Movement and Sexual Energy into a Spiritual and Sensual package that will become the core of your life force. You will discover the exquisite power of Sacred Intimacy through the Power of Sensual Touch and the joy of Soulful Communication.
Best of all, you will meet new friends and have a great time.
TENTATIVE SCHEDULE: (Subject to periodic Tweaking! )
Friday
· 3 pm – 5 pm – Registration, Organizational Details
· 5 pm – 7 pm –  Meet and Greet Potluck
· 7 pm – 10 pm – Creating a Sacred Space: Introductions, Intentions, Boundaries and Bonding
· 10 pm – Free time to talk, sleep meditate, watch movies, dance, walk,
Saturday
Breakfast on your own
· 9 am – 10 am – Meditation and check in circle
· 10 am – 11:30 am –       Introduction to Sacred Sexuality
· 11:30 am – 1 pm – Healthy and Yummy Lunch
· 1 pm – 2 pm – Creating Sacred Space for Lovers
2 pm – 5 pm – Soulful Communication
· 5 pm 7 pm –Puja – Exploring Sensual Foods
· 7 pm – 10pm –Dance Party, Mingling, Celebration!
Sunday
Breakfast on your own
· 9 am – 10 am – Meditation and check in circle
· 10 am – 11:30 am – The Power of Touch and Erotic Energy Demo
· 11:30 am – 1 pm – Silent Lunch
· 1 pm – 6 pm – Discovering the Healer within
· 6 pm – 7:30 pm – Closing circle
DIRECTIONS TO THE WORKSHOP
Location to be determined
WHAT TO BRING
comfortable, casual and loose fitting clothing is the dress code.
If you have a special item you would like to place on the main altar, please bring it.
Bring a small collection of items to build your personal relationship altar
perhaps a favorite incense or CD you would like to share.
A notebook and pen to record your experience and take notes will be helpful
A back-jack or stadium chair, pillow or other item to use when sitting on the floor
"Nesting" sleeping bag, comforter or blanket and a pillow.
A more complete list will be sent as the planning evolves
PRE-SCREENING, REGISTRATION AND FINANCES
To register for this event or for more information, use the following link:
Contact EveLynn.at Sacred Haven
Sacred Haven will invoice you with options for paying by check, debit card, or credit card.