SACRED HAVEN WISCONSIN Presents…..

The 2020 Central Wisconsin
DANCING WITH THE SOLAR FEMININE
A Shamanic Priestess Process

Facilitated  by Shamanic Magdalene EveLynn Maurine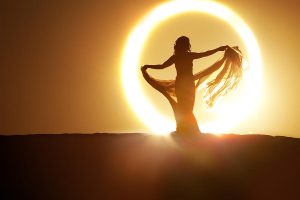 DANCING WITH THE SOLAR FEMININE

THE POWERFUL UNFOLDING OF A SHAMANIC PRIESTESS
"Inside of us lives a priestess who knows and understands that everything is sacred.
She holds the wisdom of the connection between heaven and earth, and
longs to express herself in the Temple of our lives."
"Anyaa McAndrew, founder of  Full Moon Sanctuary and The Shamanic PriestessProcess
ABOUT THE FACILITATOR
High Priestess EveLynn Maurine, in addition to being a qualified Facilitator of the Shamanic Priestess Process, is an Erotic Educator, Love Elder,  Metaphysical Minister and Holistic Life Coach.  She began her professional work with Sacred Sexuality in her early 50's in Atlanta, Georgia. At 7
5 years young, she has a thriving private practice within her sanctuary, The Temple at Sacred Haven,  located in South Central Wisconsin.   Evelynn is an ordained Bishop in the Madonna Interfaith Community.  She also holds a Bachelor Degree and Practitioner Certification in Metaphysics from the University of Metaphysics,  where she is currently completing a Doctorate in Holistic Life Coaching.  She facilitates workshops and gatherings as well as individual coaching and and counseling.
Evelynn emerged from Anyaa's 2003 Priestess Circle and 14 years later considers the experience to be the cornerstone of her professional and private life-path.  In 2016, EveLynn emerged as a Shamanic Magdalene High Priestess and also completed her apprenticeship  with Anyaa and is now proudly qualified to facilitate The Shamanic Priestess Process circles for women who are desirous of stepping into the fullness of their Sacred Feminine.  Her chosen designation for her circles,  Dancing with the Solar Feminine, was inspired by Lucia Renee's book, Unplugging the Patriarchy.
If you would like to hostess a FREE Preview event of The  Shamanic Priestess Process,  please use the contact link below for more information.
Overview of The Shamanic Priestess Process
This is a seven- month Process which meets for four extended weekend intensives, beginning in April of 2017.  The depth of the overall experience comes through the lineage of Anyaa T. McAndrew, creatrix of this Mystery School.  The Priestess Process ™ was transmitted to her by the late Nicole Christine in the late 1990s.  Anyaa expanded the Mystery S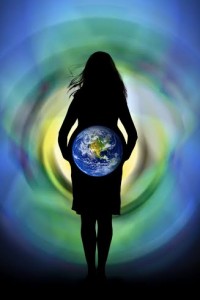 chool  over the next several years to include several shamanic initiations and transformational activities and  has been  renamed The Shamanic Priestess Process™Â  The shamanic enhancements to this powerful work was also inspired by her affiliation Venus Rising Institute for the Shamanic Healing Arts and Daniel Giamario, creator of the Shamanic Astrology Mystery School.

The Shamanic Priestess Process ™ fully awakens, enlivens and integrates the inner priestess to her own unique Sacred Work.  At the Turning of the Ages, when the Divine Feminine is being called to step up and into their personal power, women are called to participate in the healing of self, others and our planet.
Shamanic Priestess Circles empower women to walk through their fears to gain their own personal strength, passion and magnetism. They become catalysts of change in their own lives and bring their own unique gifts to the lives of those around them.
Awakening priestesses learn to walk the feminine path of deep self care and embodied beauty. Each Woman will align with her inner spiritual authority to discover the ancient and future archetypes that are relevant to her own soul's calling and her own sacred work.  Women completing the Process will have the option of being ordained as a legal minister.
Please take a few moments and meet my Mentor and Sister High Priestess, Anyaa McAndrew as she speaks about the Introductory Weekend and what you might experience.
 TUITION OPTIONS
(Checks, Credit Card or PayPal accepted)
Introductory Mini-Retreats
Intro 3-day  Mini-Retreat Limited to 14 participants each weekend
Participants must choose to attend

one

entire Intro Weekend to be eligible to complete the entire Process.
 May 11  – 6 pm through May 13 – 6 pm or
May 18 – 6 pm through May 20, 2018
$ 350  – Intro 3-day  Mini-Retreat Tuition
Early bird special – $275 if paid before December 1st, 2019

Subsequent Closed Circle Weekends meet as follows:
Limited to 12 participants committed to attend each weekend*
Thursday  June 21 – 6 pm through Sunday June 24 – 6 pm
Thursday, August 16 – 6 pm through Sunday August 19 – 6 pm
Thursday October 18 – 6 pm through Sunday October 21 – 6 pm
* Dates are subject to change to accommodated committed attendees
$1050 in six equal payments of $175 beginning June 1st

Best Deal Ever – Commit with total payment at Intro Weekend: a $1400 value
for $1175 includes all four weekends